scale :
1/85,000,000
size :
140×140×140 (when finished)
color :
METAL[M] / LEATHER[L] / WOOD[W]
material :
paper
printing:
Product No. :
SGM-S-M / SGM-S-L / SGM-S-W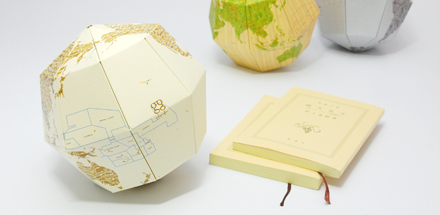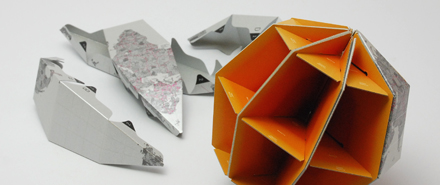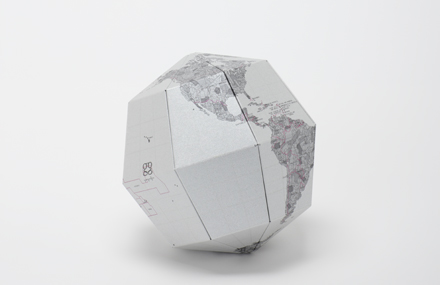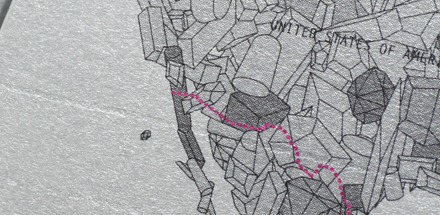 Continents constructed of piled up minerals of varying shapes.
The latitude and longitude lines have been printed using a transparent UV ink, and appear and disappear according to the amount of light shining on them.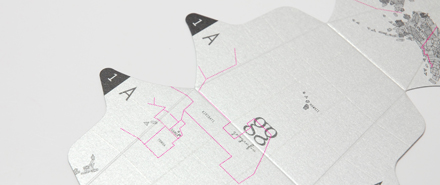 Paper with a shiny metal-like texture has been utilized.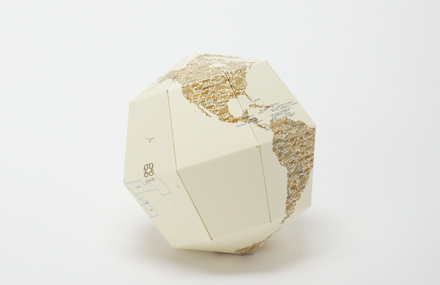 LEATHER
A graphic globe that embraces leather (animals) as its theme.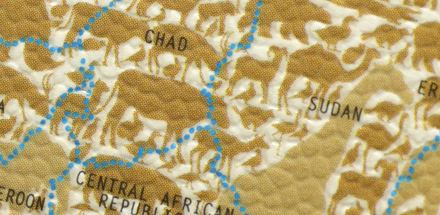 If you look closely, you find that various animals are hidden on the globe.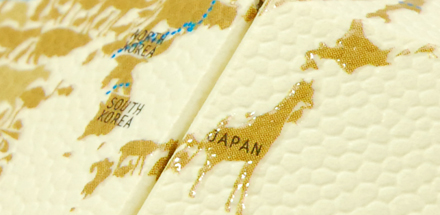 Each animal has been coated with UV ink.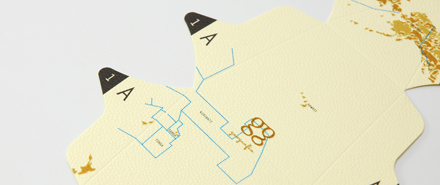 Paper with a texture reminiscent of leather has been used here.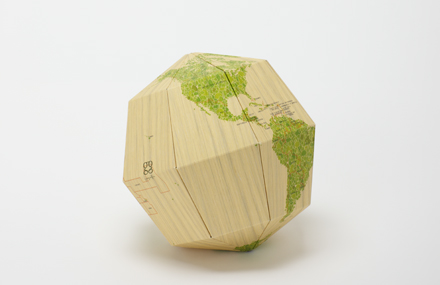 WOOD
A graphic globe that takes wood as its theme.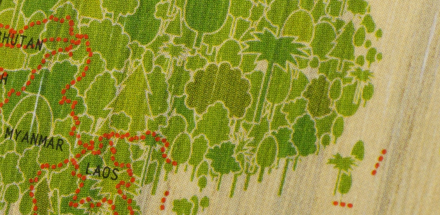 Continents blanketed in green trees.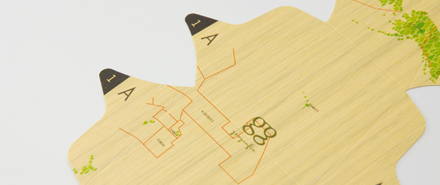 With paper embossing and the printing of wood grain, the natural texture of trees has been recreated here.